Solar PV Panels - Automatic Switching of Immersion Heater
How can I make the most of the electricity generated by my solar panels by using the free electricity to power devices when I generate a surplus?
Since we installed our solar panels I wanted to find a way to make the most of the free electricity generated to swich devices on and off if a surplus was being produced and exported to the grid. There were a few sites that claimed to offer such a device to allow you to turn on an immersion heater to heat your hot water but the cost was prohibitive and payback times would have made it unlikely to ever be cost effective.
Recently a member of MoneySavingExpert has created circuit diagrams for a device to monitor the output from PV Solar panels and to enable households to use the maximum output from their solar panels.
You can view the information about how to produce such a device on Dave Fowler's website here
Photo from Dave Fowler's website showing the device once constructed. Visit the website to view the full instructions and circuit diagrams that will enable you to create such a device.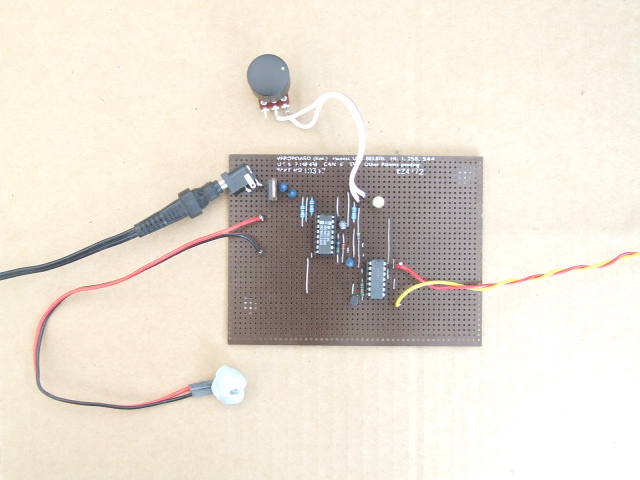 Automatic switching of immersion heater to use free Solar Panel electricity generation